Arison Lashes provide free sample lashes for collaboration. You can self-help to choose your favorite lash styles in our store.


Please add the lashes you'd like to review to cart, and check out. Apply two codes from our marketing staff, finish address information, th
en your sample order is done, and it's 0 cost.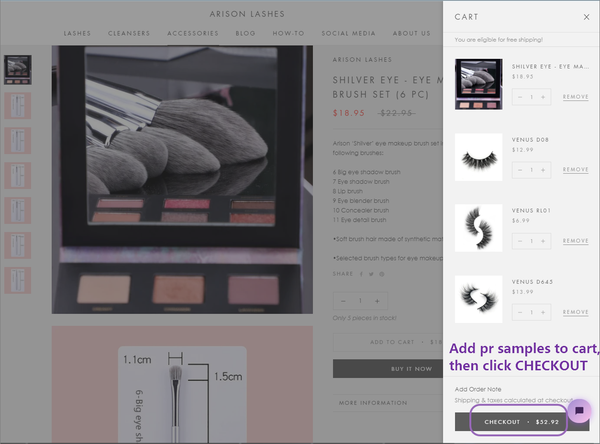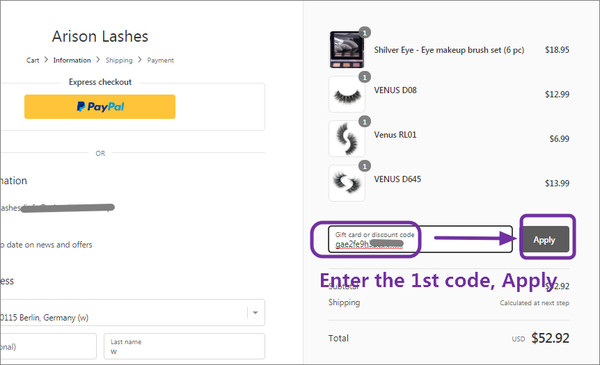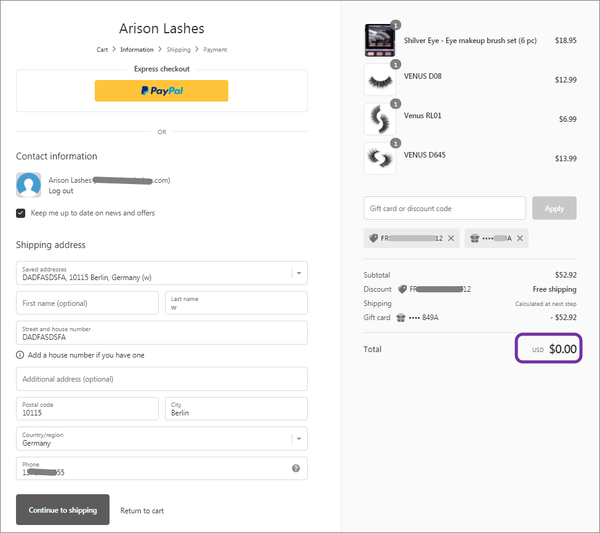 About import duty


Due to the new import duty policy in some area (EU), the PR samples have to be sent in the form of a real order for customs clearance.


Also, for customs clearance, your phone number and E-mail address must be valid, in case the customs contact you.


Customs clearance expense will be covered by Arison Lashes.