I believe, as a lash extension service provider, you must have been using lash shampoo for cleansing. But you might know another product,
lash shampoo concentrate
yet.
Let's see what are the
pros
of lash shampoo concentrate: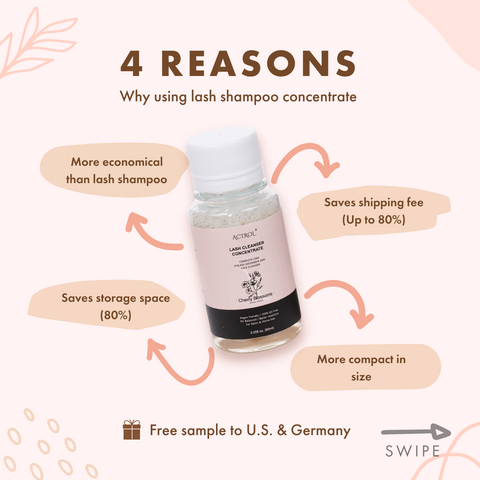 (1)

 

Saves a lot of money

 

(up to 80% of shipping fee).
Lash shampoo is very heavy, since they are liquid. Even if you buy only a small quantity (e.g. 50pcs), the shipping fee is much higher compared with other lighter lash products such as extension trays. To lower the shipping fee, the only solution is to ship by sea freight, which is cheap, but takes very long to arrive.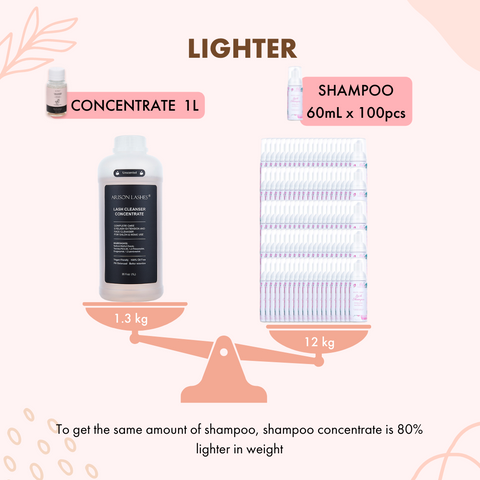 With shampoo concentrate, this problem is solved. Say, if you need 6L of lash shampoo, if you take lash concentrate, it could save up to

 

USD 129

 

shipping fee for you.
Lash shampoo: 100 bottles of 60mL | Weight: 13kg | Shipping cost via DHL air freight: USD 161
Lash shampoo concentrate: 1 bottle of 1L (1:5 dilution rate)| Weight: 1.5kg | Shipping: USD 32
Difference: Package:

 

99 bottles less

 

| Weight:

 

12.5kg lighter

 

| Shipping:

 

USD 

 

129 less!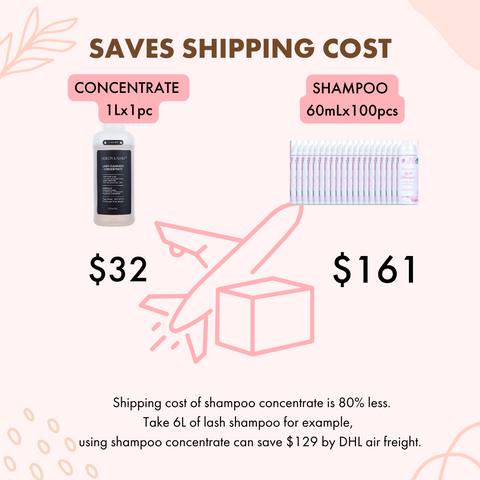 In addition to saving shipping fee, the price of our lash concentrate is lower than lash shampoo. To get the same volume of lash shampoo, you can save at least $8-$9 of each liter.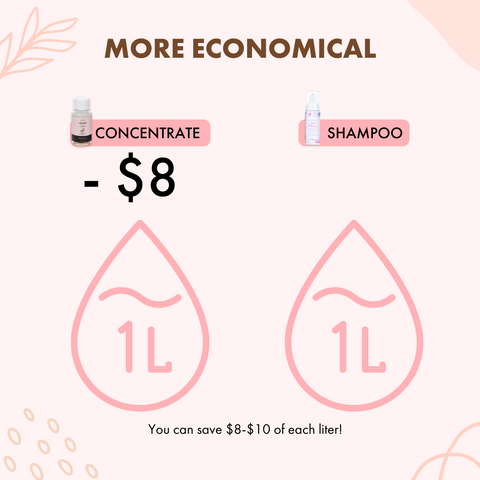 (3)

 

Saves storage space.(80%)
If you use lash shampoo every day, and consumes a lot of lash shampoo, you have to prepare a large space to store them. But with lash shampoo concentrate, you only need 1/5 of the space! This is especially great if you want to save renting fee of your studio or keep things neat in your store.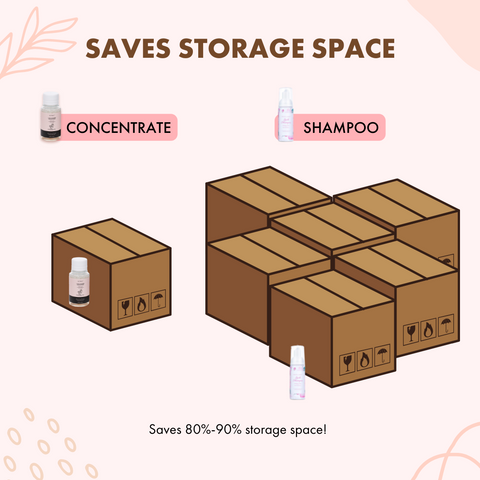 The only con of lash shampoo is that you shall dilute it by adding water and shake. But the progress is pretty easy, it takes only 3-5 min to do.
Actually, we are the first supplier providing lash concentrate in the market, and have developed

 

20 pleasant scents

 

in our laboratory. We provide samples, private labeling and OEM for liquid products, the minimum order quantity of OEM order is just

 

50 pieces. Size varies from

 

30mL to 3.8L.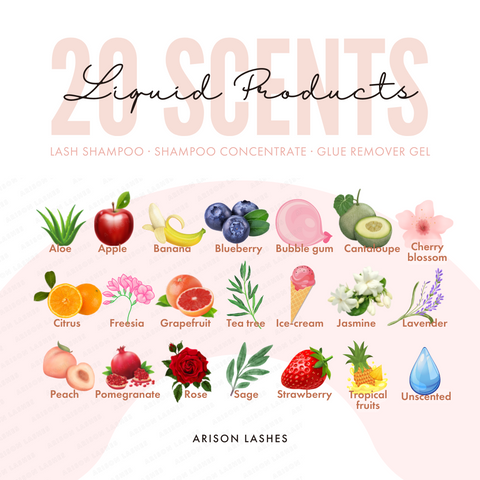 Support customized volume and package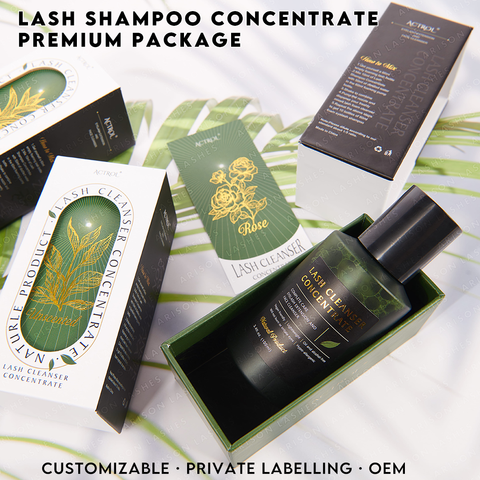 ---